Fall Bucket List for Mommy and Me
Do you want a list of fun things to do with your little one this fall? I've designed a bucket list that is sure to create lots of fun memories for you and your little one this season! Come take a look at my Fall Bucket List for Mommy and Me and grab it here! Don't forget to hang it where your kiddo can see it!
Today I'm linking up with my sweet blogger friends for a fun Wednesday Chat about all things Fall!!! YAY!!!! If you're a blogger come join us! And if you're a reader I hope you enjoy our posts! 😊
Can you believe it's September? I mean seriously where is time going?!
August went by in a flash and I was kicking myself for not making a summer bucket list with Caroline. So I wanted to make sure I didn't make that mistake again for this fall. Insert my Mommy and Me Fall Bucket List! And Mr. can join in when he can! 😊
When I created this list I was trying to think of some of the fun things I would like to do with little miss Caroline this fall and I think I got most of them down here!
Fall Bucket List for Mommy and Me
Find different colored leaves!
This one is going to be a little difficult for us here in Florida but I'm hoping we will find some! I'm planning to make a fun craft with little miss depending on how many we find!🤞Fingers crossed!
Make Apple Pie
This one should be fun….I hope! lol! I have never actually made Apple Pie. I'm excited to try it out and I think little miss will have fun too! She loves to make banana bread with me and has actually become quite the baker. So we'll see how that goes! If you hae any Apple Pie recipes you reccommend other than driving to Publix and picking one up 😂 let me know in the comments!
Watch It's the Great Pumpkin Charlie Brown
It's the Great Pumpkin Charlie Brown is such a classic! To me it's a must-watch during this time of year. I'm hoping Caroline will love it!
Finger Paint a Pumpkin Craft
We LOVE finger painting around here and I'm hoping to get a cute little pumpkin handprint craft this year. I think I will make it at the end of September so we can have it displayed for the month of October. I used to make crafts closer to the actual holiday then display the craft for about a week now I try to do it a month ahead of time so we can enjoy it longer.
Buy a Halloween Costume
For little miss, this is one of her favorite topics. She actually will tell me, mama tell me what I will wear for Halloween (she means ask me what I will be for Halloween). 😂 Every day it's different. Some days she says a fairy, others it's Snow White, others it's Rapunzel, and some days it's a doctor. We actually bought a Snow White outfit and I'm planning to buy the others too. I have wanted to build her dress up collection anyway and I think this is a great time of year to do that. you can really find costumes cheap on Amazon and at places like Costco or TJ Maxx.
Carve a Pumpkin
This one explains itself. So excited for it!
Visit a Farm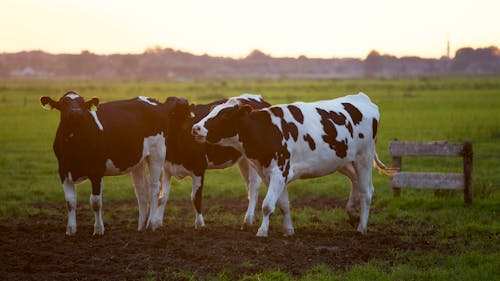 Little miss keeps talking about going to a farm so I thought this time of year would be perfect to visit one! We are both pretty excited about it!
Get Starbucks Pumpkin Bread
YUM!!!!! Do I need to say more?
Write a Thank You letter
I thought this time of year would be a great time to show those we love why we are thankful for them. I think I will do this a couple of times with little miss. I will ask her why she is thankful for a person or what she loves about them and I will jot it down and have her draw a sweet pic to go with it, most likely scribbles but sweet none the less! 😊
Paint a Pumpkin
There are always lots and lots of small pumpkins at the pumpkin patches we visit so I thought this year we would get several and bring them home to actually just paint them. Should be fun and super colorful!
Decorate the house for fall
Little miss has already started in her kitchen and she is over the moon excited about it! I told her we would decorate the rest of the house after Labor Day! YAY!
Visit a Pumpkin Patch
I think we will try to visit a couple of pumpkin patches this fall. I love seeing all the pumpkins out. Going to a pumpkin patch is a fun little adventure for the whole family!
So that about wraps it up for this fun adventure! I hope you have fun with your Mommy and Me Fall Bucket List! Don't forget to grab it here by joining my super fun email list where you will receive many more fun activities like this!
And don't forget to link up today! We are starting a new Monthly Link Up here! Check it out!
I'm Holley, I am a wife and mom who loves making each day enjoyable for my family! I'm so glad you are here! I hope you find ways to make your life simple, fun and organized! Enjoy!!!